Volunteer Of The Year - Bob Wildfang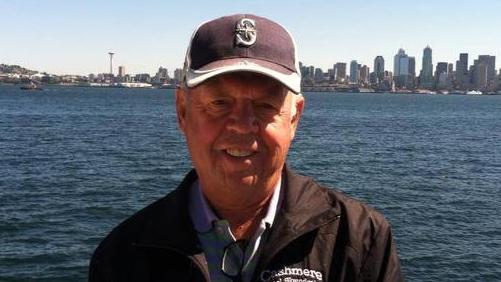 2018 Volunteer of the Year The importance of volunteers to our industry cannot be overestimated. We value the time and energy they put forth in being volunteers. Our 2018 Volunteer of the Year is no expectation! If you have ever sold an animal or been a part of the auction process you probably know who Bob Wildfang is! He is an outstanding member of our community, and has proudly been active in our community since moving here in 1967, when he was offered the Administrative Assistant to the superintendent position. Bob was born in Bismarck ND, and move to WA at age 1 month.
Growing up in Burlington Edison, he graduated from Burlington Edison HS, and then graduated from CWU majoring in Education. Not only was Bob involved with the 4-H and FFA Youth Fund but he also made a huge impact in the community by being a part of:
Cashmere Area Youth Support Fund as chairman
Cashmere Schools Foundation, current chairman. Main goal to raise money for scholarships
Retired volunteer fireman from Monitor, Fire District 6.
Currently serving third term as Fire District 6 commissioner (22 years)
Refereed both basketball and football games at the high school level.
Past member of Cashmere Lions Club.
Served. as a County Fair Director, on two different times.
Now retired, Bob served as the chairman of the Cashmere Area Youth Support Fund for 40 years and speculates that he helped purchase over 500 animals at fair for both 4-H and FFA. His favorite memory during those amazing years is "watching the expression on the Cashmere Youth while they were in the sales ring, also knowing the life skills that the kids were learning through the process". Bob WIldfang has and will continue to be an asset to our community and the fair family. He is happy and content with knowing "I have tried to make a difference" and a difference Bob has made.
He will surely be missed on the Cashmere Area Youth Support Fund, however you can still seem him hanging out at the Cashmere Fair every September. Stop by, and thank him for his dedication to our community, because probably at one time he helped play a part in selling your animal