Kevin Amsden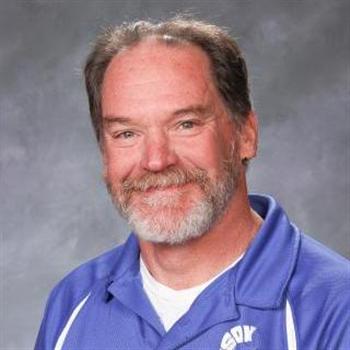 My name is Kevin Amsden, I come from a family of educators, both my younger sisters are teachers and school administrators. I really enjoy helping students learn and experience new things, helping people that need a helping hand. I love doing things with my family, we just celebrated our 26th wedding anniversary. Have one son, Cody who is in his senior year at WSU majoring in Mechanical engineering. We enjoy outdoor activities like snowmobiling, boating, and camping in our RV with family and friends. Spending time at our cabin at Lucerne. I spent 2 years on an elite wildland fire fighting crew in La Grande Oregon, the Union Hotshots.
My first teaching job was in Manson and along with that came being the FFA Advisor for the high school, 40 years ago. I have also been involved with the fairground for 40 years and served on the fair board for two terms. My favorite memory associated with help at the Chelan County fair includes when my students are selected as Grand or Reserve champions, or Fair Ambassadors, to help promote the fair they love.
I am honored to have been chosen as the Volunteer of the Year and I hope to see all of you at the fair from September 9th thru 12th.
---