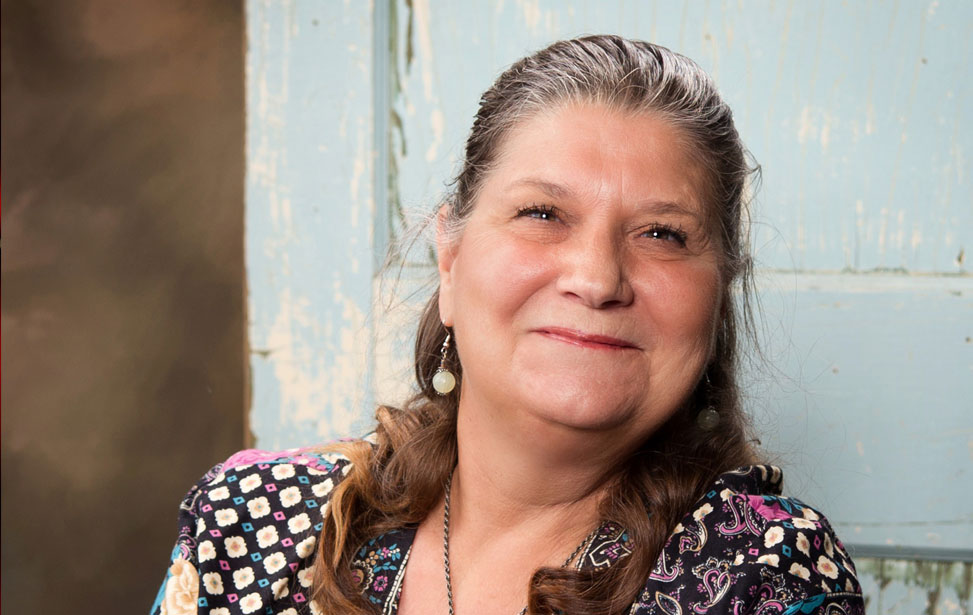 Posted: 07/27/2015 04:58 PM
Last Updated: 04/03/2020 03:15 PM
Jennylind Cooper
My name is Jennylind Cooper. I was born in Kirkland, WA, and lived in the Juanita area when it was still farmland. We moved to Gold Bar, when I was nine. The summer I was sixteen, I came to the Wenatchee area to babysit for my niece. I fell in love with the Valley! Mostly the sun! (Ever been to Gold Bar?) I moved to Wenatchee right after graduation. I married and moved to the Cashmere area in the late '70s.
Recently divorced, I am the mother of three amazing young women. Jeniffer Shelton, Angela Sheldon and Curin Barnett. Seven grandchildren, Cheyanne, Kade, Alex, Dawson, Mattison, Hope and Issabella, in order of age.
Living on a farm of some kind most of my life, I find myself drawn to animals of all kinds. I have raised pygmy goats, assorted breeds of rabbits, assorted breeds of chickens and bred Border Collies and Rottweilers, (not together and not at the same time). Some of my fondest memories are having the Vale Elementary Kindergarten class to visit all of the baby animals. The baby goats were always their favorite. I do private dog rescue which started with fostering for the Wenatchee Valley Humane Society. It is my dream to open a licensed dog rescue facility called "Jake's Place". Jake was a white sherard mix, and I rescued him and his sister when they were just three weeks old. Bottle fed, antibiotics and much love saved them. Jake's sister, Jackie went to live with an elderly friend, later to be adopted by my daughter, Angela and her family. Jake was special, his time in my life was brief. Jake started having seizures when he was a year and a half old. I lost him to a seizure when he was three. His paw print is deep in my heart. Jake loved everyone and everything, human and animal. I was once told I taught him to "love too good". It would only be right that the rescue facility be in his name.
I went to school to become a licensed Massage Therapist when I was 53. Proof you can do anything if you put your mind to it. I practiced full time for eight years, loving every minute of it. In the last year I have more or less retired from Massage. You never retire from helping people in need. I am currently Assistant Director of Activities at Mountain Meadows in Leavenworth, WA. I spend most of my time in Memory Care. It's a challenging job, that changes fast and is always interesting, and keeps my mind sharp.
My association with the Chelan Co. Fair began in 1987ish. My oldest daughter, Jeniffer joined Sweet Briar 4-H. Until then my experience with a Fair had been dogs and the Evergreen State Fair as a 4-H member myself. I had loved my 4-H experience, and I was looking forward to supporting her in her adventure. What an adventure it was! All three daughters were in Sweet Briar 4-H. Our projects varied. Rabbits, chickens, pygmy goats, sheep and pigs. One year, a dairy cow... That did not end well for anyone...
My involvement continued as Superintendent of the Poultry Barn. Four years ago I was asked to be Superintendent of Open Class Youth. I love, love, love my barn! I adore the kids, so many of my entries are first time Fair participants. They are so excited, you can't help but get excited too. I have sadly seen kids "grow out of my barn". Sometimes it's their talent that out grows the barn. I am proud of all the kids that enter. I love it when they continue and I see them year after year. Watching their projects grow with them is one of my favorite parts about the barn. I find myself promoting the Open Class Youth Barn without really thinking about it. If they have a good experience there, chances are good they will continue. My thoughts anyway.
Memories... Wow, there are many. Mostly good, a handful of bad. One of the absolute best was the year the Rabbit/Poultry/Small animal Barn received the Black and White award from the State. That was amazing. We worked so hard, the kids worked so hard. I will never forget the feeling of accomplishment and pride of that work being recognized. Being voted "Volunteer of the Year" will definitely stand out as a memory. I am so honored and proud to be chosen.
I was asked what impact I may have made on the community. I have never been one to be public with good deeds I do. I would like to think I have made a difference in the people around me. There isn't anything really big to speak of. Just me being me....
I would like to add that I don't think I would be able to do Open Class Youth if it wasn't for my youngest daughter, Curin Barnett. The paperwork for the barn is sometimes overwhelming. She keeps me focused and together we get it done.